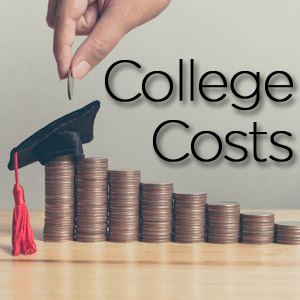 Confused by the financial aid award letters that you kids are receiving from the colleges?  You're not alone.  30% of colleges do not give parents the correct net price to attend – leaving out the costs of textbooks or other costly expenses.
Colleges are supposed to provide a "Net-Price Calculator" so you can determine what your actual costs will be to attend each college.  But, these calculators are often buried on the college websites. Many colleges don't include the full costs of attendance – making parents take out additional loans to bridge the gap. 
If you can't find the Net-Price Calculator on your college's website, go to www.NCES.ed.gov/col.  Simply enter the college name and click on "Show Results." You'll see the actual costs to attend the college.  Learn more by checking out this short video: https://netpricecalc.devpost.com/submissions/5718-net-price-calculator-typography-video. 
And if you're still confused, call the financial aid department to ask questions.  That way, you'll be able to choose the perfect college that you can afford!