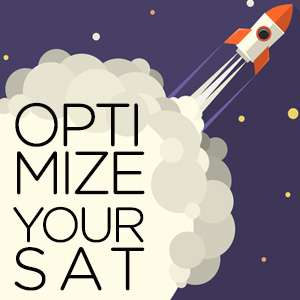 If your kid is getting ready to take the ACT or SAT, here are some tips that will help them perform at an optimal level.
FRIDAY NIGHT
1. Cancel social activities until after the SAT/ACT; Trust me it's worth it...
2. Review your SAT/ACT workbooks and go over incorrect answers so you
remember why you missed the problems.
3. Review your notes and flashcards. Turn off TV, radio, IM, video games (anything distracting).
4. If you're listening to audio SAT/ACT vocab/language tapes, listen to the tapes again.
5. Pack your backpack with the following items: driver's license or student ID, #2 pencils with good erasers, digital watch*, calculator* with fresh batteries (if needed), SAT/ACT workbook, SAT/ACT flashcards, tissues, glasses or extra contact lenses, low‐fat snack (high protein/low sugar, apple), bottled water.
* Note that you will NOT be able to use your phone as a clock or calculator during the test.
6. Go to bed at a reasonable hour ‐‐ like 10 or 11 pm.
SATURDAY MORNING
1. Get up 1.5‐2 hours before the SAT/ACT. Keep all media off (TV, radio, internet)
2. Work out until you break a sweat ‐‐ get your cardiovascular system pumping to feed your brain!
3. Take a shower and dress in something comfortable (this is NOT a fashion show!).
4. Eat a low‐fat, low‐carb breakfast (egg burritos are good). No bacon or sweet cereal.
5. Review SAT/ACT workbook and flashcards during breakfast, on the way to the test center, and before the SAT/ACT begins.
6. Take your backpack; double check to make sure you have everything you need.
7. Arrive at the test center early to check in. Use the restroom; empty your bladder and bowels.
8.  Go to the test room and try to sit in the front row to remove potential distractions; don't sit near friends.
9.  Review SAT/ACT workbook and flashcards until the proctor tells you to put away your things.
10.  BREATHE! You've created the optimum environment to take this test. Pace yourself; don't spend too much time on any one problem.
11. If you bomb the test for whatever reason, cancel the test by giving it to the proctor. Then, get tutoring support and retake it!
Good luck!