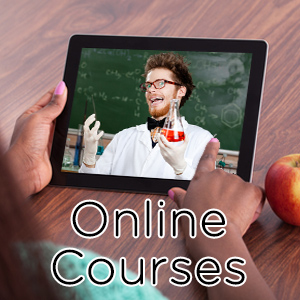 With undergraduate college degrees costing between $60,000 and $240,000 today, I wonder how long brick and mortar institutions will be the norm.  Seriously, how long can the average family afford to give all of their children college educations AND plan for their retirements? That's why colleges are scrambling to find alternative ways to offer higher education.
It seems that if we take the top professors, the ones who are incredible experts in their respective fields who also happen to be entertaining lecturers who inspire their students, and then record and broadcast their entire classes, we can offer the most dynamic educational experience to unlimited students. These professors could be compensated handsomely for preparing mind-blowing lectures that will be captured on film. This concept is called MOOCs, or Massive Open Online Courses. A Harvard and MIT research team studied MOOCs in 68-certificate-granting courses with over a million participants.
Interestingly, about 40% of the MOOC students were actually teachers.  No surprise here; teachers love to learn. More and more people are interested in seeking this type of certification.  But when MOOCs are free, students don't take the courses seriously and often don't complete the courses or do the reading and homework. A friend of mine who writes curricula for Stanford's MOOCs suggested that students who pay for classes and receive letter grades are more inclined to do the work and get more out of their classes. 
If MOOCs that lead to degrees become the norm in the future, it will create a massive restructuring of the college experience. Rather than parents being wowed by the landscaping or architecture during college tours and visits, instead, they will be wowed by opportunities to learn from world-famous professors. It's like sharing the wealth and talent of our best faculty with everyone. The possibilities are endless and student learning will be comprehensive.
Students of the future might have options to take MOOCs at a number of different schools at the same time. Imagine if they could pick fascinating courses taught by cutting-edge professors, with no physical limits to attendance (like the number of seats in the lecture hall). No more would students need to accept boring professors or TAs teaching their classes - these classes would be lightly attended and would probably not survive, kind of like professorial natural selection. This could really revolutionize higher education!
[Source]