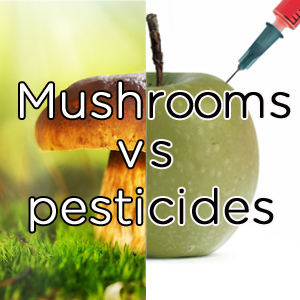 We've got pesticide and GMO problems that are causing massive agricultural issues and health degradation for humans AND bees. 
Using something as simple as mushrooms (no, not magic mushrooms), Paul Stamets (a real fun guy, get it?) has patented a SMART pesticide to destroy over 200,000 species of insects without harming plants or humans.
Unfortunately, pesticide giants like Monsanto don't want us to learn about this new-found solution.
Watch his TED Talk below:
Now can you imagine mushrooms solving our pesticide and GMO problems?
[Source]