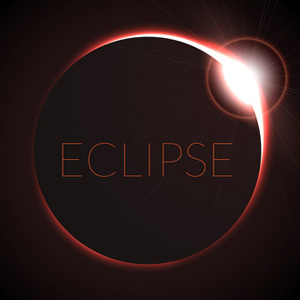 On August 21st, there will be a total solar eclipse that will travel coast to coast across America.  The path is about 68 miles wide and if you're on the path, you'll see the total eclipse for about 2 minutes and 40 seconds.  The light show, however, will last for hours.
The 19 best places to catch the eclipse, according to Men's Journal, are as follows:
Nashville, TN (1:27 pm)
Columbia, MO (1:12 pm)
Nantahala National Forest, NC
Stanley, ID (11:28 am)
Salem, OR (10:17 am)
Greenville, SC (2:38 pm)
Carbondale, IL (1:20 pm)
Jackson, WY (11:34 am)
Grand Island, NE (12:58 pm)
Blairsville, GE (2:34 pm)
Greenwood, SC (2:39 pm)
Charleston, SC (2:46 pm)
Wind River, WY (11:39 am)
Lincoln City, OR (10:16 am)
Jackson County, NC (2:36 pm)
Cascade, ID (11:27 am)
Great Smoky Mountains National Park, TN
Alliance, NE (11:49 am)
Casper, WY (11: 42 am)
If you miss this solar eclipse, there's another one in 2024!
[Source]