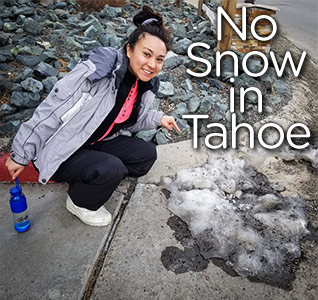 We take an annual ski trip in January to celebrate my daughter's birthday.  The timing was always perfect because we knew there'd be snow on January 7th.  Except for last year's blizzards that brought us powder and so much snow it actually closed all Tahoe ski areas for several days, our weather patterns have changed. 
This year, we skied on 100% man-made snow.  It seemed odd to ski down tightly-packed and carefully-groomed runs carved out from the green shrubbery and dirt that surrounded each run.  To plan future ski trips, do we need to go to ski areas much further north – like say, Alaska? As of Feb 1st, we're at 27% of normal for California… Hmm.
Climate change is happening and we need to stop using fossil fuels now!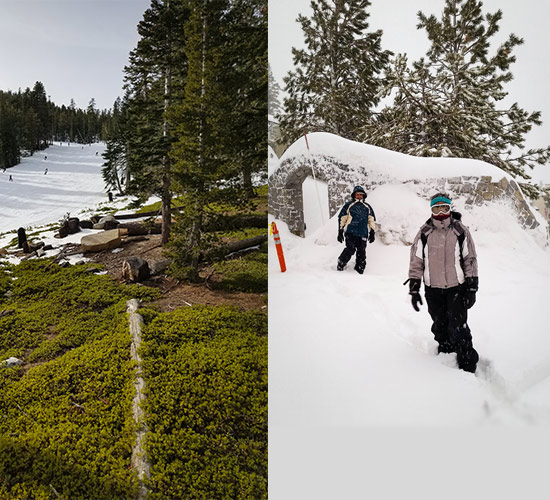 [Source]