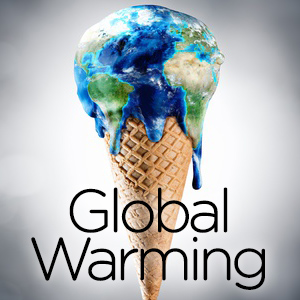 Here's another "GET YOUR HEAD OUT OF THE SAND" moment. Just because we had lots of rain this winter doesn't mean that our drought is over and everything is back to normal.
2016 was the HOTTEST YEAR EVER RECORDED according to the World Meteorological Organization (WMO). 
Global warming is a direct result of human activity and we have and will continue to see climate-related disasters. 
Remember in 2016:
Vanishing artic and polar sea ice
Bleaching of the Great Barrier Reef
Flash floods in the United Kingdom
Droughts in India, Southern and Eastern Africa, and Central America
Hurricane Matthew devastated Haiti
Heavy rains and floods affected Eastern and Southern Asia
This year and every year will bring on more severe weather because our oceans are heating up which causes the ice caps to melt.  Atmospheric carbon dioxide continues to rise because we keep spewing CO2 from our cars and factories.
Sign petitions, call your representatives, donate funds, march with the masses.  It's time to unite to save our civilization. We're facing unprecedented climate-related catastrophes.
[Source]