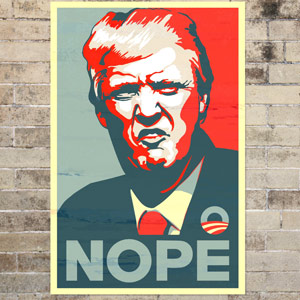 If you're feeling helpless and hopeless these days, you're not alone.  When our own government systematically removes our healthcare, environmental protection, and now safety in our schools, it's time to fight back.  But, I'm not talking about marching or signing petitions.  Yup, I've been to dozens of marches and signed hundreds of petitions, but we're still losing civil rights and protections that we had before this administration took office.
What would MacGyver do?
Cripple the real problem – President Trump!
How do you do that?  
Better yet,
email these companies
to tell them that you are boycotting them until they stop carrying Trump products or advertising on hateful shows.
Click here
to get the email addresses and/or phone numbers to let these companies know why they need to dump Trump!  I emailed all of the retailers that I frequent and I plan to boycott them until they stop carrying Trump products.