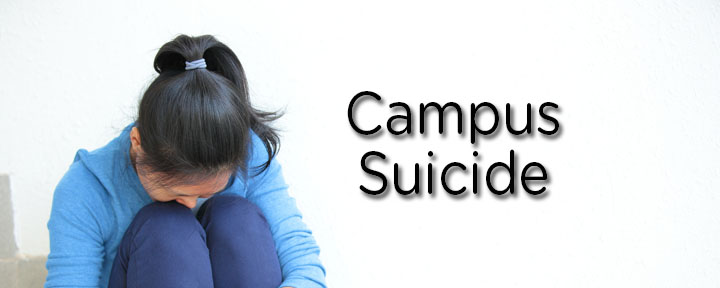 Suicide attempts on college campuses just reached 13% in 2018. This is really alarming – and sad at the same time. College mental health programs are struggling with ways to address this rise. One college now requires students to take an online suicide-prevention training course to learn techniques to help peers who are suicidal. They also require professors to take a similar course so they can recognize at-risk students.
Most students experiencing stress don't seek professional help but instead confide in friends or peers. College resident assistants (RAs) are often the most likely support person to hear from students who are suffering from depression or anxiety.
When I was an RA in college, one of my students left me a strange note that didn't make sense to me (I was 19 years old at the time). I noticed that his car was in the student parking lot but he wasn't in class and wasn't in the dorm. Panicked, I organized a search team and we combed the redwood forest and entire campus to find him. This had a happy ending because he was a victim of poor communication skills – not depression. He had left me a note attempting to tell me that he was leaving campus to visit his family, but his writing style was difficult to decipher, hence, the search party.
Giving students and professors tools to recognize suicidal red flags can save lives. These at-risk students should definitely seek professional mental health therapists to help them navigate the transition from home to college and other life obstacles. I like the combination of friends/peers and professionals looking out for one another – it makes college a safer place for all.
[Source]